Blog
Healthcare's Partner for Clinical Communications | Blog
U.S. News & World Report released their 2016-2017 Best Hospitals Honor Roll earlier this week, and Spok is honored to partner with all 20 of these distinguished healthcare organizations, as well as all 11 Best Children's Hospitals Honor Roll organizations.
I use the word 'partner' for several reasons.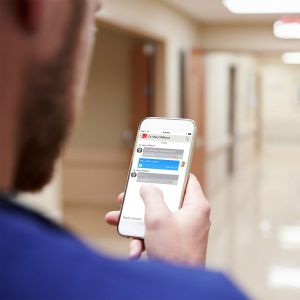 This is the not the first time we've had the pleasure of smiling as we've read U.S. News' annual announcement. In fact, I can't remember the last Honor Roll that featured an organization we don't partner with. We're in it for the long haul with these hospitals, as we are with all of the organizations that rely on Spok® solutions. When communications matter, Spok delivers; but that doesn't mean we just deliver once or a handful of times. We're with you through the years, through your organizations' mergers and acquisitions, through leaps in technology and steps in policy.
Which leads me to my second point: The relationships we are so privileged to have with our customer organizations are not simple binary ones. We at Spok recognize that healthcare is evolving so rapidly that a hospital relying on Spok technology may have a new need tomorrow that they don't have today, and that the need must be addressed quickly and completely to help them provide the best patient care. We do that side by side with our customers. We're in constant communication working to tackle new challenges together, which is why they are true partners.
Third, our roots run deep in healthcare partially because there is no other technology company that can offer a partnership to improve enterprise communications across the hospital or throughout the health system like Spok can. Many vendors in this industry specialize in one thing, and their point solutions are good at that one thing. But here at Spok, we have listened to you, and you have said you need the simplicity of integrated platform solutions. It is no longer an option to deploy a patchwork of separate applications. Spok can fully equip the healthcare enterprise with a unified technology platform that can solve multiple challenges across different areas and departments of the hospital. This integrated solution provides directory details, on-call schedules, staff contact preferences, secure messaging, and a lot more.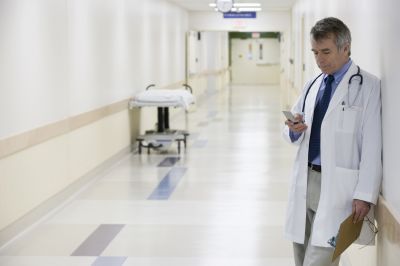 I'll let Andrew Blackmon, Chief Technology Officer at Children's Colorado, say it a little more eloquently: "Spok is a hub of communication tools. It's really important for a health system to be strategic and efficient, and a partner like Spok can help address a number of issues and enable us to plan for the future," he said in our case study. "That allows us to focus on what's really important: providing the best possible care for the kids."
That's really what we're all about: Doing our job well so the care teams at these hospitals don't have to waste time wondering who's on call or if a message made it through. They can devote all of their focus to providing the best possible care.
On behalf of Spok, congratulations to all 31 organizations we are so fortunate to call partners. We are truly honored to have a role in the tremendous, admirable work you do every day.