Blog
The Healthcare Platform Advantage: How to Do More With Less

This is the seemingly impossible equation that has been dealt to healthcare. There are many ways hospitals and health systems are rising to meet this challenge, including changing business models, considering mergers and acquisitions, and developing lean process improvements. But one strategy has not received the spotlight it should: creating integrated systems.
In the critical area of healthcare communications, most organizations are piecing together systems like this: Each department purchases, maintains, and rolls out separate solutions…which use separate directories: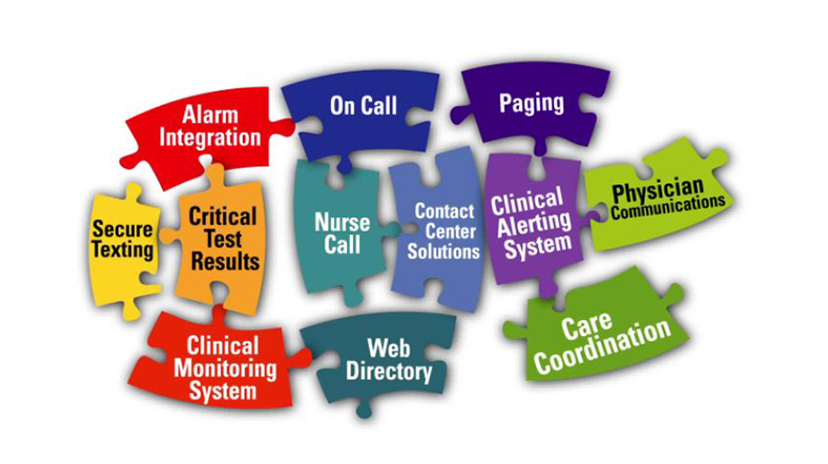 Not only does this lead to islands of information that prohibit workflows from crossing department boundaries, but it also has a high total cost of ownership to support each of these systems, and it's difficult to scale with the growth of the organization. Let's take a look at three key advantages of a healthcare communication platform.
A Central Directory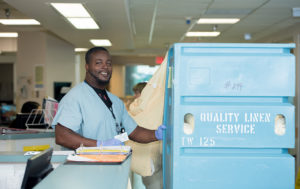 A healthcare communication platform is designed not just for one group, like physicians or nurses, or even just clinical roles. It's designed to support communications throughout the enterprise, which includes all care team members (clinical and non-clinical), different types of mobile devices, unique schedules, and exceptions (statuses, forwarding).
If there are separate communication systems, that plethora of information needs to be repeated on every single one. As any IT leader can attest, it's hard enough to get a user to administer just one system, let alone many systems that perform similar functions.
A central directory is key to the big tent approach to communications, and accounts for all of the items mentioned above—roles, devices, schedules, and exceptions. Having information on everyone in a central place is the very basis of communication. You know how to communicate with somebody and which vehicle the person prefers. Some of those solutions might be more efficient, or more secure than others. But if you need to enable communications across the enterprise, you need an approach that encompasses everybody and everything.  Because minutes and seconds matter in healthcare.
Cost of Maintenance
The platform approach is less costly for both administrators and users in the long term. Administrators only have one system to monitor and maintain, and don't have to shell out cash for integrations to make the disparate systems talk to one another. Users only have to go to one place to update their contact information, schedules, assignments, statuses, forwards, exceptions, and preferred mobile devices. With just one source of truth, you have a directory of information that everyone can rely on.
Scale for Growth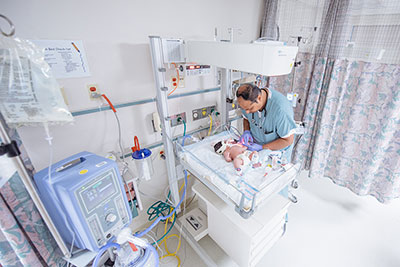 To be sure, the platform approach to healthcare communications requires more internal collaboration and planning than piecing together simple point solutions. But the platform lays a firm foundation for future growth, which is less expensive over the long term, especially as the organization integrates the platform into that cross departmental boundaries.
The central directory by itself is meaningless—but it's the foundation for the workflows you build on top of it. By leveraging this source of truth, you can do more with less. Many of our customers start with a directory and workflows in one area: For example, they may first focus on contact center efficiency to process calls more quickly and improve response times. Others start with secure messaging, so they can text or page people from a single directory. No matter where they begin, they inevitably grow and extend the value of the directory to more advanced workflows like clinical alerting, critical test results management, and EHR order notification.
The Gartner Market Guide for Clinical Communication and Collaboration (CC&C) echoes the importance of sustainability when selecting a healthcare communications platform: "Give preference to CC&C vendors who have proven system integration and interoperability capabilities and whose product architectures and service delivery models are adaptable to changing business requirements and circumstances."
The Time to Act is Now
Hospitals have made significant investments in EHR systems over the past decade, and getting more value out of these investments is a top IT priority according to CIOs. A healthcare communication platform complements and extends a hospital's EHR investment by enabling messaging and collaboration among all members of the care team to support the real-world communication needs of physicians, nurses, and the organization overall.
Hospitals must find the solution that has the best long-term value to meet the needs of their enterprise, and enable them to do more with less in this era of healthcare. If hospitals don't find a way to invest in a scalable technology infrastructure, "they're going to get further behind the eight ball," explains George Washington University healthcare administration professor Jennifer Ford. "People need to understand that the initial cost will eventually reduce administrative costs. It has to be done."
Ready to get it done? Shoot me an email to discuss your environment and your challenges—we'll determine how the platform approach can make life easier for you and everyone involved in patient care.