Blog
Greetings From Nashville
Hello from Connect 15 and beautiful Music City! We have been "Keeping Our Communications in Tune" here in Nashville with a fantastic opening reception for our much-anticipated event. I'm looking forward to tomorrow when CEO Vince Kelly will share highlights from this past year and President Hemant Goel will speak about industry trends and Spok's future plans. Another highlight: keynote speaker Dr. David Butler will present: Healthcare 2.X: The Magic Ahead, exploring the transition in care delivery from a "cowboy" to a "pit crew" model.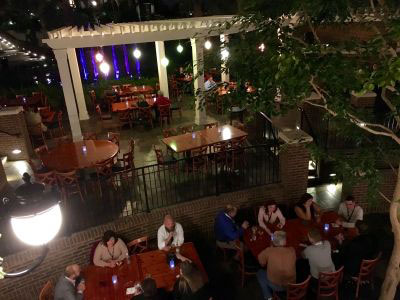 Spok has been hosting the Connect conference for the last 18 years, and I have been at almost every one of them. I look forward to this event because it gives me a chance to catch up with old friends and connect in person with customers I haven't met. This year is special, however: I have a new role as Spok's Customer Experience Executive.
Given my 27+ years with Spok, it was a logical step for me to transition into a job that allows me to serve as the voice of our customers to our internal teams (Product Design, Development, Implementation and Support). My focus will be on the customer experience with all aspects of Spok, including our customer forums and community. I am very excited about this new role and look forward to working more closely with many of you in the coming months.
The next three days will be packed with speakers, case studies, industry trend sessions, and more. If you are wondering how to make the most of it, here's my advice: All of the sessions will be wonderful, and you will learn something new at each one of them. However, the most valuable part of Connect is learning from your peers. The meals and especially the evening events provide some of the best networking time. During all my years coming to Connect, I have had numerous great conversations with customers during these informal gatherings.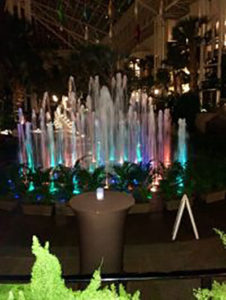 I hope to talk with as many of you as possible during the next few days, but if you don't catch me in person, feel free to set up an appointment. We are available during the conference for one-on-one meetings, so if you are here and would like to schedule time with us, please look for one of our Spok team members near the registration table to assist you.
I want to sincerely thank all of you who have taken the time to join us here in Nashville. I hope to see you tomorrow on the dance floor at the Wildhorse Saloon!
If you weren't able to make it this year, follow us on Twitter for updates and highlights.