Blog
Giving the Green Light to Text PHI
Recently, I participated in a Spok Mobile rollout on site with a customer in Oklahoma. I'd never taken part in an event like this before, and had been looking forward to working directly with doctors and nurses to get them installed, educated, and up and running with our secure texting app.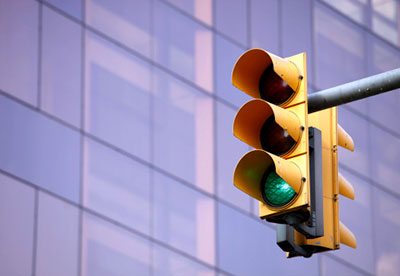 I'm pleased to say that everything went extremely well. Working alongside our customer, the onsite Spok team visited with more than 500 clinicians during the three-day event. I personally was only there for one of these days, but it was long enough to recognize exactly what makes a rollout successful for an application that goes into the hands of so many different types of users: preparation, promotion, and perception.
Preparing and Promoting
The first thing that impressed me immediately upon arriving at the hospital was the amount of promotion this customer had done in the weeks leading up to the rollout. The customer had essentially made the rollout a full-fledged event, with promotional emails and signage around the facility. Emails included key details to help ensure the rollout went smoothly, such as telling folks they would need to know their password for their device's app store before arriving.
Location, Location, Location
The customer arranged for our team to set up shop in a centrally located spot, easily visited by all. Posted signage clearly directed clinicians to the right place, and we benefitted from great Wi-Fi coverage. The Spok team and our customer realized that these important users were taking extra time during their day to get set up with the app, so we worked together to make it as easy and painless as possible for them.
Watching our customer's team work directly with the Spok team onsite, it was clear that the main ingredient in what makes a rollout successful is cooperation between the two sides. Working together before, during, and after a rollout to make it a true event is why Spok offers our Consulting Services team—experts in ensuring success for these types of efforts.
Perception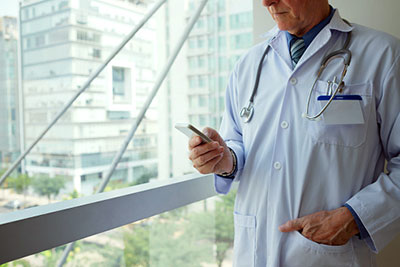 What I most wanted to take away from this experience was a better understanding of clinicians' view of using Spok Mobile as a new communication tool. Would they resist, seeing this as an unwelcome step in their already busy days? Or would they understand the value? The most satisfying part of my time in Oklahoma was getting to see the latter—there was universal understanding of the limitations around unsecure SMS texting. Many times I was asked "So, I'm OK to send patient info?" It was gratifying to be able to reply "Yes."
I also enjoyed explaining some of the more advanced capabilities that could be added to Spok Mobile to enhance the communication tool's usefulness, such as on-call look-up, patient monitoring alerting, and nurse call integration. My explanations were rewarded with looks of interest. It was clear to me that clinicians at all levels of technical proficiency understand where mobility in healthcare is today, and where it's heading—and they're excited to move forward with it.