Blog
Evidence of Excellence: Why Certification Matters
There are many things that set Spok® solutions apart from other options, but chief among these things—and one I'm most proud of—is our unwavering dedication to achieving high performance standards. As we develop the next versions of our solutions, we consistently review regulations, guidelines, and best practices within the industries we serve. All of our solutions undergo extensive testing after they are developed, and we also actively pursue the top benchmarks for excellence.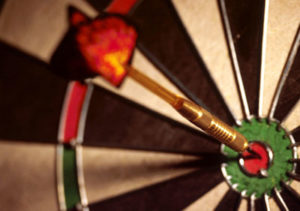 An example of this in healthcare is achieving 510(k) clearance from the U.S. Food and Drug Administration (FDA) for our clinical alerting solution as a class II medical device. The purpose of this solution is to help hospitals improve patient care by supplementing a wide variety of monitoring systems' audible notifications with targeted messages to the right caregiver's mobile device. For example, alerts from heart monitors, ventilators, respirators, and nurse call systems can all be sent to the assigned caregiver's smartphone, pager, Wi-Fi phone, etc. The 510(k) clearance from the FDA is a clear signal to hospitals that Spok is ensuring this solution is keeping pace with key industry standards and guidelines, and that they can trust our solution to deliver patient alerts to the correct provider.
Another example of Spok going above and beyond is our accrual of Joint Interoperability Test Command (JITC) certifications. Many of our solutions have received JITC certification, which means they provide the highest levels of security and interoperability as required by the U.S. Government and the U.S. Military and are listed under the Department of Defense's Unified Capabilities Approved Products List. To qualify for IOC and IA approval, Spok completes rigorous federal government testing and compliance processes under real-life conditions. The testing is very time consuming—it can take anywhere from three to 12 weeks for completion—but it's a worthwhile endeavor because it conveys that our certified solutions, used heavily in both healthcare and public safety, are reliable and dependable, and meet extremely high standards.
Critical communication solutions are just that—lives are literally on the line in some cases—so we never settle for "good enough." We are constantly pushing ourselves and our solutions to the next level so that our healthcare and public safety customers, who are in the business of saving lives, have communication systems they can count on.
Is your organization looking for a clinical alerting solution or help coordinating staff with an incident management tool? Write to us with your questions, or leave us a comment on Facebook or LinkedIn.