Blog
Disrupting Healthcare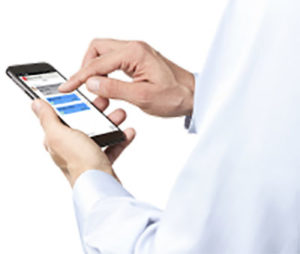 I recently read The Digital Doctor: Hope, Hype, and Harm at the Dawn of Medicine's Computer Age by Dr. Bob Wachter and was so impressed that I prescribed it to Spok's executive management team. I agreed with many of Dr. Wachter's points, but one sentence in particular jumped out at me:
"Starting now and lasting until forever, your health and healthcare will be determined, to a remarkable and somewhat disquieting degree, by how well the technology works."
Dr. Wachter has simply and eloquently stated why it's so important for technology vendors like Spok to provide solutions that not only work, but also function reliably and consistently. Dr. Wachter illustrates through many examples that this is a monumental task. For one, healthcare is a unique beast that needs to accommodate both art and science. As Dr. Wachter says, "[Medicine] requires the ruthless efficiency of the modern manufacturing plant and the gentle hand-holding of the parish priest."
Second, the number of people and machines, and the volume of information to connect in meaningful ways, is astonishing. A large healthcare system processes about 10 million computerized transactions each day, twice the number of daily transactions occurring on the NASDAQ.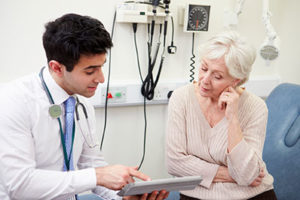 Third, and perhaps the greatest challenge of implementing technology in healthcare, is the need to redesign workflows. Dr. Wachter recalls a conversation with Dr. Robert Wah, president of the American Medical Association, during which Dr. Wah described how a clinic receptionist put a piece of cardboard in the chart rack after they moved from paper to a digital system. Why? Because the visual of seeing something in that chart rack on the exam room door was what triggered the physicians' workflows.
Each of these challenges is difficult to overcome on its own, but the three together along with a host of more minor issues, makes it easier to understand why healthcare's path to computerization has been more of a zigzag than a straight line of steady progress. However, Dr. Wachter points out that few clinicians and even fewer patients are on board with maintaining the status quo. With an incredible number of patients dying every day from medical mistakes—numerous enough to fill a jumbo jet—healthcare needs to be disrupted.
It may be slow going—we had to endure dial-up connections and flip phones before we got to today's lightning fast connection speeds and smartphones. Better technological fixes in healthcare workflows are undoubtedly something we should all strive toward. To quote Dr. Wachter once more, "No other mission should trump the mission of making healthcare safe." We'll continue to redefine "the best" and "state of the art," and we'll continue to work with our customers and their clinicians to redesign workflows. We'll do our part to disrupt healthcare and to strive for perfection. It's what patients—our family, friends, neighbors, and ourselves—deserve.