Blog
Connect 19 annual Spok conference recap
Last week we wrapped up Connect, our annual conference, which brought together some of the best and brightest healthcare professionals including clinicians, IT experts, and contact center leaders.
Attendees of Connect 19, "The Sky's the Limit: Spok in the Cloud" in Orlando, Florida, spent three jam-packed days networking, learning, and sharing best practices for communication in healthcare.
We consistently hear the best part of Connect is the exchange of knowledge that takes place, and Connect 19 was no different. Attendees learned about the ways healthcare organizations are transforming communication in eight case study sessions, and roundtable discussions gave attendees the opportunity to learn and share wins and success from their own organization.
Plus, this year we were thrilled to present VCU Health with the 2019 Innovation Award for achieving improved efficiencies and closing communication gaps with the innovative use of their Spok solutions. The Virginia-based hospital is working to make it easier for physicians and nurses to communicate, reducing burnout and ultimately improving patient outcomes. Supported by Spok technology, the health organization has streamlined processes in their call center and cut call handling time by 15%.
Watch this video to learn more about the innovations at VCU Health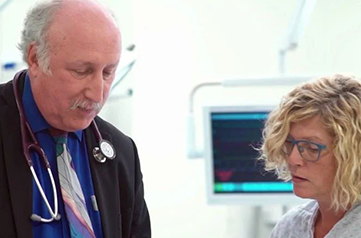 A "boots on the ground" reaction to Connect 19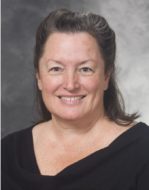 Rebecca Rankin, MS, RN, CPHQ, PMP, director of nursing informatics at UW Health and a nurse leader on the Spok Nursing Advisory Council (NAC), attended Connect for the first time this year. We asked her to share her experiences with us. This is what we learned:
What made you decide to attend Connect 19?
Communication and handoffs continue to be a challenge in the day-to-day work of caring for patients and families.  I wanted to hear firsthand what leaders are doing to address this need and what Spok has planned to support reliable and timely communication and seamless transitions. This is my first Connect conference and I just have to say—you guys really know how to have a good time!
What did you think of the new technology that Spok announced?
I'm really excited about the work Spok is doing for alert/alarm notification.  It will be so much easier to have a fully integrated solution rather than interfacing with yet another technology.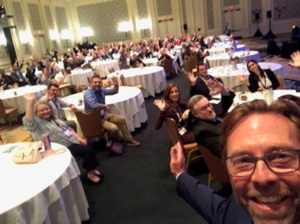 Can you tell us about your experience on the "How to Propose Spok Technology to your Boss (and Get a "Yes")" panel with your fellow NAC members?
It's great to learn from others about how they get the 'yes' on proposing new technologies.  My rule of thumb for whether a conference was worth the time is to come away with two good ideas.  I came away with eight ideas from just this one session!
What was one of your favorite breakout sessions?
I loved what Jason Atkins from Emory shared about leveraging bedside reports for improving patient satisfaction across multiple metrics.  It was insightful to hear how they monitored the data after implementation and saw numbers slipping when staff weren't following the structure and process for reporting. Sustaining a process is always a challenge.  Being able to intervene early in adoption using hard data tells a compelling story.
Looking forward to Connect 20!
We hope you can join us for Connect 20 in Dallas, Texas! Until then, you can relive the fun of Connect 19 in our conference recap video.