Blog
Connect 17 By the Numbers: Top 5 Reasons to Join Us in New Orleans
Connect 17, our annual healthcare customer conference, is going to be BIG. Officially, the title of the event, Oct. 15-18 in New Orleans, is "Big Thinking in the Big Easy." However, you probably need a little more detail than that in order to book your ticket. Let's look at the top five reasons why you will want to attend, by the numbers: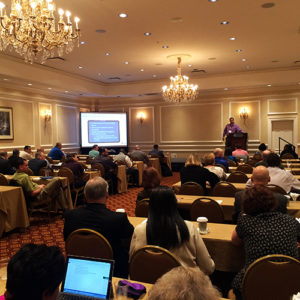 20 customer speakers: Year after year, we hear that Connect attendees want more customer presentations on how they're achieving success with Spok solutions. This year, we've turned the volume way up: We'll have nine full-fledged case studies sharing their stories and answering questions, plus another 11 customers will be on stage alongside Spok experts to provide real-world insights and share best practices. Customer presenters include:
The topics have never been more diverse and the speakers have never been more impressive. You don't want to miss this line-up!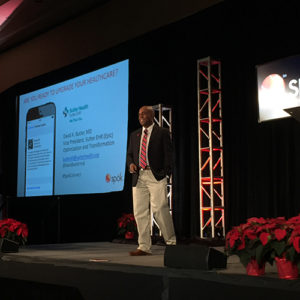 25 expert sessions: At Connect, we bring together the top subject matter experts from within and outside of Spok to discuss hot topics like streamlining clinical workflows, extending the value of your EHR, and reducing alarm fatigue. A small sample of the array of presentation and expert panel sessions on the agenda:
Keynote: State of the Union – Landscape Scan of the Latest Trends in Healthcare, presented by The Advisory Board
Engaging Clinicians in Technology: From the Bedside to the Boardroom
Improve the Patient Experience and HCAHPS Scores with Technology
Enhancing Your Data Security: Closing the Gap on Unsecured Communications
Seeing the Big Picture: How Communication Improvements Can Advance Hospital Goals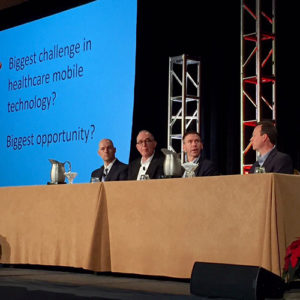 50 healthcare organizations: We will have nearly 50 healthcare organizations in attendance. Some are long-time Spok customers and Connect vets, and others are attending for the very first time. We'll have several representatives from large health systems recently named to U.S. News & World Report's 2017-18 Best Hospitals Honor Roll, and we'll have others from small community hospitals. What all of these organizations have in common is an understanding of the importance of healthcare communications, a desire to learn more, and the drive to continue advancing their organization.
200+ of the industry's brightest minds: In past years, we've had over 200 attendees from across the country come together in our designated city for top-notch learning and networking, and New Orleans may be our best Connect yet. We'll welcome experts in care delivery, hospital administration, IT, telecom, and more: Great things happen when so many bright minds in healthcare communications come together!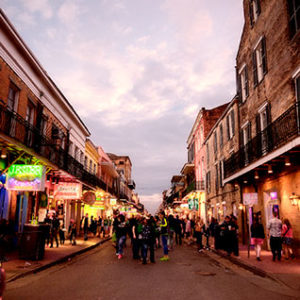 3 NOLA-centric evening events:  We'll host our guests at three evening events that are perfect for exploring the culture of our host city while mingling with fellow attendees:
Sunday, Oct. 15: We'll officially kick off Connect 17 with an evening mixer to welcome everyone at our conference headquarters, the historic Hotel Monteleone—famous guests who've stayed at the Monteleone include William Faulkner, Ernest Hemingway, Truman Capote, and Tennessee Williams.
Monday, Oct. 16: Get a behind-the-scenes look at the famed parades and parties of Mardi Gras. Then we'll enjoy live music and dine al fresco on a terrace overlooking the Mississippi River.
Tuesday, Oct. 17: Join us at Arnaud's Restaurant, a French Quarter fine-dining mainstay for nearly 100 years, for their famous French 75 cocktail, classic Creole cuisine, and the smooth sounds of Dixieland jazz!
Experience all of this big thinking in action in the Big Easy, and bring big ideas back to the office with you afterward: Register by Aug. 31 to receive the early bird discount of $150! We can't wait to see you.