Blog
Connect 14 – Thoughts from Brian on Healthcare Communications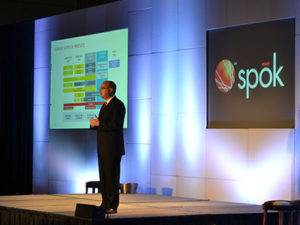 Our Connect conference is the best week of the year for my team because we have tons of great conversations with customers. We also get to share exciting updates and receive a lot of feedback directly from conference attendees. This year we were in San Antonio and spent time on the big stage, in break-out sessions, at preview stations, and generally just talking with people. From my perspective, here are the three highlights.
1) Care Connect
This year, we shared our vision for the future, which we call Spok Care Connect™. It's not just another solution, it will be THE solution for your enterprise critical communications. We were able to give a tech preview for customers with a hands-on demonstration of what the contact center console will look like. We heard great feedback and will incorporate many of the suggestions into future iterations of the software. We'll also bring our ideas back to the user group for additional input and feedback over the coming months.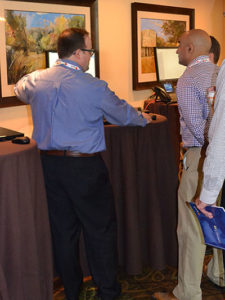 2) Spok Directions – Our User Group
Our user group is growing, and we now have more than 350 members. In the past year we've held 10 meetings, two of them in person right there at the conference. During our sessions, we've discussed how we're going to improve customer collaboration with Spok. We're launching a new customer portal to consolidate idea management, documentation, and customer support information. At Connect we talked about how we're going to improve future communications about software updates and the countdown for new releases. Then we had a number of dialogs about use cases for critical communications. One of our customers is using our emergency notification solution (Spok® e.Notify) as part of their Ebola response preparations. By triggering the pre-programmed Spok e.Notify event, they can quickly pull together an Ebola response team if a case is reported at the hospital or one of their clinics. I hope they never have to use it, but they're ready if they do.
If you would like to join and be part of the discussion, send us a note.
3) The Future of Mobility
Another topic that received a lot of attention was the future of mobility. At Spok, we're thinking about how communications best fit into the future of mobility. In the clinical setting there are so many workflows where communication is involved, and it needs to be fast and efficient. From patient hand-off conversations and communicating critical test results, to patient monitoring and the impact of alarm fatigue, we spent a lot of time at Connect talking with and listening to our customers about the intersection of communication and mobile workflows. We truly value your feedback and input. It helps us plan and prioritize to serve you best.
All in all, we had a fantastic time. I'm eagerly looking forward to next year. The event is already being planned, and we're thinking about how to make it even better and more collaborative, so mark your calendars now—I hope to see you all in Nashville, Nov. 15-18.