Blog
Code Silver: Calling 9-1-1 From Within the Hospital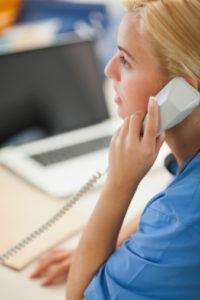 I've spent a lot of time in hospitals talking with administrators, physicians, and communication directors. While in these discussions, I've heard overhead announcements for code blue (cardiac arrest), code red (fire alarm), and code pink (missing baby—though I learned this one was just a drill).
When a mid-sized hospital asked me what we could do to help them manage a code silver, I actually had to ask what it was. Turns out, code silver is the call for a security emergency—a person threatening violence with a weapon. This wasn't a hospital in a large city like Los Angeles or New York with a history of these types of incidents, so I was a bit surprised. The hospital explained that they'd recently had an after-hours emergency in the cafeteria: an upset man with a gun. Luckily, someone called 9-1-1 and the situation ended peacefully with no injuries or shots fired. It was, however, a frightening wake-up call for hospital security and management because other than the few staff directly involved in the incident, no one at the hospital knew about the unfolding situation until police arrived at the front door.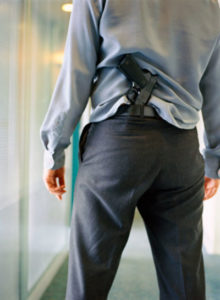 The call to 9-1-1 was dialed from a hospital phone, but it did not alert the off-site call center, so operators didn't know to trigger a code silver and alert hospital administrators. This is what the hospital was asking us to help with – a way to be notified at the call center of all 9-1-1 calls from phones within the building. Further, they wanted to know precisely where any 9-1-1 call originated to help coordinate a response with hospital security and police.
I'm pleased to say that Spok was able to provide this hospital with precisely the solution they needed, an enhanced 9-1-1 solution that alerts the call center of every 9-1-1 call, including the precise location of the caller. Staff can also listen in on these calls for information and document them with a recording.
This isn't the typical request we receive from hospital contact centers, but it's a very valuable communication tool that can improve campus safety and support better security coordination. As a simple question, do you know what happens when a 9-1-1 call is dialed? Do you know when someone in your hospital dials 9-1-1? Are you prepared for a code silver? After Hurricanes Katrina and Sandy, many hospitals are prepared for emergencies like natural disasters that come from outside the facility. But what about emergencies that start inside your hospital's walls?
I'd love to hear your thoughts in the comments below. If you are thinking about this type of initiative at your hospital, to be notified of and be able to pinpoint 9-1-1 calls, reach out to us with questions at inforequest@spok.com.