Blog
Bringing Together Multiple Physician On-Call Schedules & QGenda
Hospital ownership of physician practices continues to be a rising trend nationwide: Thirty-eight percent of U.S. physicians are now employed by hospitals and health systems, according to the Physicians Advocacy Institute. This means there is still a large number of physicians who are employed via physician practice groups. This model gives physicians more independence, but hospitals and physician practice groups are still "hopelessly intertwined."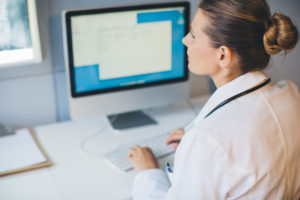 Of course they are—clinical communication and collaboration between the two parties is a necessity for delivering care. But there are obstacles to doing this in a seamless manner, especially when it comes to large, complex health systems. For example, typically the hospital or health system cannot dictate what technology the physician practice groups use, so they might rely on something other than what their hospital-employed counterparts are using.
One Spok customer, a large health system in the upper Midwest, has physician partners in their clinics and practice groups, as well as through a partnership with the neighboring university's medical school. This health system was already managing hundreds of physician schedules with Spok®. However, their private physician practices were using QGenda®, the market leader of cloud-based automated physician scheduling solutions.
Health systems in these situations are largely dependent on physician practice groups and want to make them happy. Our customer wanted to address their unique scheduling requirements without going back to manual processes or other inefficient ways of keeping vital on-call schedules up-to-date. So, this customer approached Spok and asked us what they could do.
We partnered with QGenda to allow physician on-call schedules to flow seamlessly into the Spok Care Connect® on-call schedules. This means the on-call schedules of all physicians, regardless of their employment status, can appear within one easily referenceable system. This enables Spok to route messages to both people and third-party systems based on scheduling information that resides in QGenda: Spok Care Connect brings in the schedules from QGenda via an integration interface, maintaining Spok as the central directory of on-call schedules. This in turn drives important clinical workflows, like activating response teams for codes or delivering critical test results to the right physician. Because up-to-date schedules are available to physicians, nurses, operators, and other staff looking to coordinate care around the clock, they can be more productive and spend more time with their patients.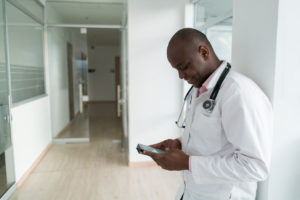 Since this customer first approached us for this innovation, other hospitals and health systems in similar situations have also stepped forward. We heard a lot of buzz about this in our booth at HIMSS17 last month. We're proud to deliver on their needs through our partnership with QGenda. This integration makes customers with complex employment arrangements 'whole' again by giving them access to information that they couldn't access before. Removing that barrier has allowed all physicians to be included in enterprise clinical communications. And as we all know, when care team communication effectively includes all members of the care team, the patient ultimately benefits.
Is your hospital or health system struggling to balance the needs of hospital-employed physicians and physician practice groups? I'd love to hear about your unique challenges and see if we can also improve communication and boost physician satisfaction at your organization. Send me a note to set up some time to chat!