Blog
All Aboard: Getting Users to Hop on the Secure Text Messaging Bandwagon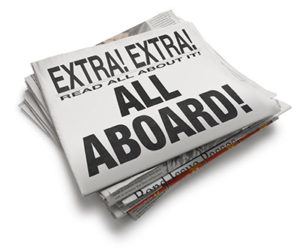 Let's say you use iMessage® and are happy with the app. All of your friends are on the platform and you are able to chat away. Then, suddenly your world is turned upside down. A few of your friends start using Facebook Messenger instead. You start feeling like you are missing out on the conversation, so you download it and start using the app as well. What once was one has now become two. You find yourself using the two messaging apps…until the day another friend starts using WhatsApp®—and just like nuclear fission, your world of messaging splits again.
With the average smartphone user accessing three or more messaging apps, the world of messaging is exploding. Messaging apps are used more than any other type of app on smartphones: Yahoo's mobile analytics arm Flurry reports that "daily use of messaging apps is 4.7 times greater than other apps."
We all love to send quick messages via our phones—and physicians and nurses are no different. If you've taken a recent trip to the hospital, you've probably noticed some tweeting, chirping, swooshing, and ringing coming from your clinicians' smartphones. They all spend a lot of time receiving and responding to notifications from one another, from clinical systems, from the EMR and CPOE, as well as non-work messages from their friends and family. So, what apps are physicians and nurses using to send and receive all of these messages? According to a 2014 study in the journal Telemedicine and e-Health, the cold hard truth is that 61 percent of physicians say they receive work-related messages in consumer text messaging apps, with 30 percent admitting that they have received PHI via consumer text messaging.
Of course, this can present significant risk to a hospital and cause a great deal of anxiety for business and IT leaders. The good news is that, according to analyst reports, about 60 percent of hospitals plan to implement secure text messaging within the next year (largely in order to mitigate this risk). However, hospitals that have already implemented a secure text messaging tool often find end-user clinician adoption to be difficult.
So why is it so hard to get physicians to use a secure text messaging app as opposed to iMessage, WhatsApp, WeChat®, Skype®, Viber®, Snapchat®, FB Messenger, Kik®, or whichever consumer app it is that they are using? After all, many of them already use multiple messaging apps in their personal lives, so what's one more for the workplace? A large part of this challenge is in winning over end-user preference. To solve this problem, let's consider why a user picks a messaging app in the first place.
We all choose the messaging apps we use in our personal lives for very specific reasons, and for the most part, physicians and nurses prefer to use certain messaging apps in the hospital for those same reasons. Of course, there are user experience (UX) and user interface (UI) considerations. All users demand a clean, simple interface in a modern messaging app. But at the core of end-user preference is the ability for the user to quickly find who they are looking for, send a message, and get a fast response.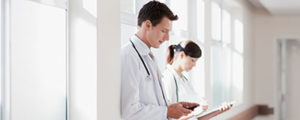 End-user expectations can guide hospitals on where to focus when rolling out a secure text messaging application in a hospital. This will help ensure that an application that has warranty and utility for the end-user is delivered. Based on the core preferences outlined above, here are some solutions:
End-users need to be able to find who they're looking for. Connection of the secure text messaging app to a hospital directory is essential to this. An accurate and up-to-date database of enterprise contacts needs to be provided as soon as possible. It is also important to scale the rollout quickly so users can message anyone they need to reach. If they can't find who they're looking for on just a few occasions, they will stop using the app.
End-users need to feel confident that messages they send will be delivered to the intended recipient.Ubiquitous wireless coverage is essential to ensuring reliability of service, which will help end-users trust the application. It is important to ensure that both Wi-Fi and mobile data connectivity are available everywhere possible. Hospitals that are rolling out secure text messaging should consider Wi-Fi to be business-critical infrastructure, and should consider revising their funding models to proactively fund wireless infrastructure along with utilities.
End-users need to get responses that are aligned with their expectations. With the use of a messaging app in healthcare, expectations are equivalent to "now." Most secure text messaging applications offer priority ringtones and alerts, which can help with this. However, this requirement also has a strong cultural component. It is important to socialize the expectations for timely response. This should be communicated through centralized channels and documented within policies. Compliance should be rewarded.
All of these things will help users quickly find who they are looking for, send a message, and get an appropriate response—which is what they want…and arguably what they need. To provide further incentives, it is important to integrate clinical systems for the additional value of alerting, to consider stipends, and to standardize on one messaging platform of choice. If we focus on why end-users choose to use messaging apps in the first place and create an experience that aligns with their core needs, we will achieve better adoption rates for secure text messaging.