Blog
Alarm Fatigue: What Car Alarms and Hospitals Have in Common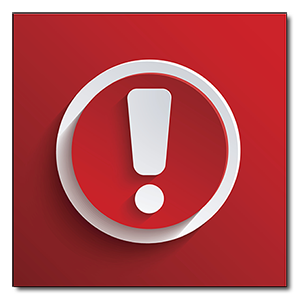 When was the last time you heard a car alarm blaring? If you live in a city or suburban area, chances are it's a regular occurrence. But when was the last time you jumped up expecting to see a theft in progress, or felt anything other than annoyance at the noise? The answer is probably 'never.' We've learned to tune out these alarms because we know they're usually meaningless.
Unfortunately, nurses experience the same effect when dealing with the estimated 350 daily alarm conditions per bed in the average U.S. hospital[1]. The reason here is similar—between 85-99% of patient alarms are not actionable[2] due to loose leads, tight monitor thresholds, or duplication.
Alarm fatigue in a hospital is very different from the car alarm fatigue because it involves far more than annoyance – it's a danger to patient care.
Recently the ECRI Institute released a new publication titled The Alarm Safety Handbook: Strategies, Tools, and Guidance. According to the ECRI Institute, this was published "as a go-to resource that hospitals can use to scrutinize and improve their alarm management practices and curtail alarm hazards to prevent patient harm." The ECRI Institute has previously identified alarm fatigue as the number one danger on its Top 10 Health Technology Hazards list.
We couldn't' agree more with this assessment. But there are hospitals out there who are showing great progress in reducing alarm fatigue through new processes and/or technologies. For example, we take a three-pronged approach to alarm fatigue with our solutions here at Spok.
1)      Reduce the number of alarms to only the most critical
2)      Implement filters to diminish false positives and nuisance alarms
3)      Deliver notifications of qualified events to the right roles in the facility with escalation patterns.
These tactics promote simplified workflows. They enable a mobile environment that improves on outdated methods of notification such as calling the nursing station or making overhead announcements.
Reducing alarm frequency and increasing the likelihood that an alert is actionable brings us one step closer to solving this issue. Increasing clinicians' attention when they receive alarm notifications is good news for nurses—and patients as well. What's your experience with clinical alerting? Do you have any initiatives around National Patient Safety Goal 06.01.01,[3] to improve the safety of clinical alarm systems? How can we help you reach your alarm goals? We welcome your questions and comments below, or via email at inforequest@spok.com.
[1] Source: AAMI Foundation HTSI 2012: Johns Hopkins white paper
[2] Source: American Journal of Emergency Medicine, 2006 & AAAMI Clinical Alarm Summit
[3] Source: National Patient Safety Goals Effective January 1, 2015. The Joint Commission
Topic: Alarm fatigue