Blog
7 Must-Have Components for a Mobile Strategy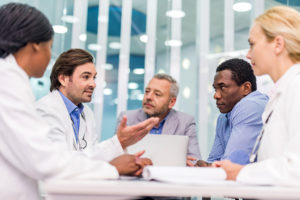 "Where do we start?"
That's the most common question I receive from healthcare leaders when I ask them about their mobile strategy—or lack thereof. They're definitely not alone: Our 2017 survey on mobility strategies revealed that 35 percent of respondents said their organization does not have a documented mobile strategy.
This is a problem because these healthcare leaders have big goals for their organizations. According to the same survey, over half said they have stated hospital goals to improve physician-to-physician and nurse-to-physician communications. An additional 43 percent also have a stated goal to improve nurse-to-nurse communications.
The simple reality is that these goals are not likely to be achieved without a documented mobile strategy in place that lays the foundation for clinical mobile communications. Here are the seven components you must include in your mobile strategy:
1. Device workflow: The first step is to decide who will own the devices for your care teams: Will they be hospital-issued, or will you support a bring your own device (BYOD) environment? Or, will it be a mix? Some healthcare leaders decide the choice will be role-based: For example, physicians may bring their own device, but nurses will use hospital-issued devices during their shift and then hand them off to their colleagues. Once you determine the device workflow environment you'll support, maintenance and upkeep should also be considered. Who is responsible for troubleshooting, fixing, and replacing devices? What will your schedule for upgrading devices look like so you stay current with the technology on the market?
2. Physician workflow: Next, it's time to schedule meetings with your first group of primary users—physicians. Create an internal focus group of doctors in various roles and from different departments to meet with administrative and IT leaders to learn how they would like to use their mobile devices. What's working now? What isn't working? Which applications need to be on the device to provide value at the point of care?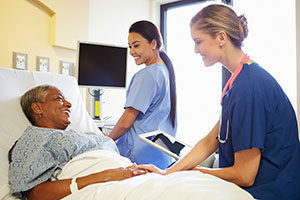 3. Nurse workflow: Time for the second group of primary users—your nurses. Repeat the same process you followed for physicians, but with some new considerations: If you're taking the hospital-issued device route, how will the devices be shared? How will handoffs happen and batteries be charged? If you choose the BYOD route, how will you address concerns about staff using personal applications like social media while on the job? Will you implement a mobile device management (MDM) solution? Finally, how will these mobile devices make nurses' lives easier? Can you introduce smart-alerting to help combat alarm fatigue, or allow a one-tap call-back to the patient's pillow speaker to respond to nurse call requests?
4. EHR integrations: How will your mobile devices be connected to the key source of patient data in the hospital—the electronic health record? Determine which mobile applications are offered by your EHR vendor, then consider who needs access to those applications. After that, review the other health IT solutions currently in use: What can they do? Can they push information to or pull data from the EHR? The most successful mobile strategies have robust EHR integrations.
5. Using applications in the clinical space: Before you unleash this new mobile strategy, you must consider the patient experience and how patients may be affected by these changes. As I've discussed in a previous Spokwise post about clinicians and screens, patients typically perceive mobile device use at the bedside negatively: They don't feel they have their caregiver's full attention, even if the clinician is using their device to improve the care they're providing. What is your expectation for mobile device use when clinicians are with patients? How will you educate them on best practices to avoid any adverse impact on patient satisfaction?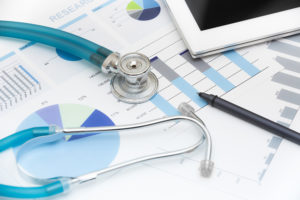 6. Reporting and analytics: Once your mobile strategy is in place, you'll want to understand the ROI. To do that, you need to define, upfront, how your organization will measure success. How will you measure adoption rates, application usage, costs, and effects on patient care and satisfaction? Outline your goals and how progress will be measured so you can celebrate successes and make adjustments down the road.
7. Device selection: With steps 1-6 complete, it's time to determine the devices that are the best match for your organization. What is your optimal device mix? While the options aren't endless, there are many to consider—iOS or Android smartphones and tablets, unencrypted and encrypted pagers, Wi-Fi phones, voice badges, etc. Be sure you have the infrastructure—wireless, cellular, and Wi-Fi networks—to fully support whatever device mix you choose. These devices generate a lot of data and need reliable 24/7 network connections to adequately support critical communications.
Still feel overwhelmed? That's OK! We have a team of experts here at Spok that have worked with many hospitals and health systems on guiding them through this process and the execution work that follows, including rollout, measuring performance, and ongoing optimization. Contact our professional services group to start the conversation and learn how we may be able to help.
Empowering mobile care team members with devices that enable smarter clinical communications helps them make more informed decisions, respond quickly, and improve the quality of care delivery. Crafting a mobile strategy for your organization can be a daunting, time-intensive task. But I promise the benefits you will reap will make the process so worthwhile.