Blog
4 Keys to Keep Your RFP Process as Painless as Possible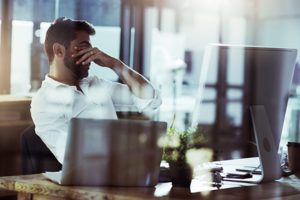 It's a big investment to implement new or upgrade existing healthcare technology, so how do you help ensure a successful process and outcome? You can spend copious amounts of your own time researching vendors, soliciting information, and compiling multiple analyses.
But often a more streamlined approach is to create and distribute a Request For Proposal (RFP). An RFP outlines project specifics such as scope and price and asks potential vendors to come back with a bid for the work.
Different flavors of requests may be more appropriate for your needs. A Request For Information (RFI) is used for more open-ended questions to gather intel before any budgets have been decided. Conversely, a Request For Quote (RFQ) is best for when you already know exactly what you want and just need pricing. Whether your organization protocol requires an RFP or not, there are some keys that can help keep the process as painless as possible.
1. Gather the Troops (and Information)
First things first, make sure you involve all the right stakeholders. Depending on the project, you'll want input from multiple departments to learn what drives the project, the current state of technology (if any), and any requirements or considerations. Don't forget to talk with your end users as well, because they will be the ones ultimately using the solution.
Identify the needs to be included in the RFP. Determine which items have the most weight (i.e. mandatory must-haves vs. preferred, desired, nice-to-haves, and even if you're open to hearing about out-of-scope future considerations). Separate top requirements from wish-list items, so both you and the vendors know where to focus efforts.
Include everything needed, but don't get carried away. Formulating questions and requirements too specifically won't leave any room for innovative vendors to present their solutions that may be a different (and potentially better) way of solving your needs than you originally thought. In other words, leave room for good ideas if possible.
While every RFP will have its own unique solution questions, consider always asking for some basics about the vendor company itself. Gauging the financial stability, company type (public vs. private), and customer references are just a few examples that could help you differentiate vendors significantly. A startup may look flashy and fulfill the needs on paper, but this additional information could illuminate potential red flags.
You may want to consider a weighted scoring system so that you can more objectively rate responses. However you decide to rate/score/weight answers, just be sure to have this already well thought out and agreed upon before issuing the RFP. Establishing a method to prioritize responses before posting and/or sending the RFP saves you significant time on the back end.
2. Cover your Bases
Before you do all the work of creating, distributing, and receiving RFPs, secure upper management buy-in and funding so the initiative doesn't get stalled down the road. Consider initial investment as well as any subscription, maintenance, or upgrades, to limit the possibility of any surprises holding up your project.
Structure your RFP timeline so both you and the vendors have appropriate time at each step of the process. If you rush the responses, you risk receiving answers that are not well thought out. Depending on the complexity and scope of the project, a good rule of thumb is to give vendors at least three to four weeks to respond.
It can be hard to think like an outsider, but try to step outside of your organization shoes to provide the full context and background information needed for a vendor, especially one you don't have a current relationship with, to thoughtfully respond. List out your goals, scope of work, desired outcomes, existing software and hardware systems. Don't hide any roadblocks or challenges you're facing. This gives vendors insight and opportunity to present their solution(s), while also weeding out vendors that don't offer a way to solve your chief problems.
If possible, list out any budgetary estimates and constraints. This can save vendors and your organization a lot of wasted time if you're not in the same ballpark. For software RFPs, consider discussing cloud vs. on-premise deployment methods. You can state whether you're leaning toward one method or the other, but be sure to explain why. This should give the vendors enough information to confidently make a recommendation.
Finally, try to have one point of contact for vendors to interact with. This helps minimize confusion and clutter. If you need to specify time for clarifying questions, be sure to give vendors enough time to review the RFP, and give yourself a window of time to respond back with answers.
3. Format for Humans
Use an easy to work with, read, and review format for your RFP documentation. Typically, spreadsheets or word processing documents give the most flexibility. PDF files are fine as supplemental material, but since they are not easily edited, don't make them the primary format for response. If you use an online tool (i.e. RFPIO, Loopio, PandaDoc), pay attention to how easy or difficult the format will be to work with, especially for exporting and reviewing finished responses.
Clearly identify what items require a response and provide enough space for vendor responses. If you use a table, make sure the vendor can edit the cells to have room for their answers. If you need to use a yes/no response format for some questions, be sure to allow for comments and take those into consideration in your review. Things that seem cut and dried to your organization, may be achievable with alternative methods that vendors can share in a free-text comments area.
Read your RFP before sending it out to vendors. If something is confusing or contradictory, then the vendors will not be able to give you clear answers either. The more straightforward your RFP is written, the less likely you are to get a lot of unnecessary vendor questions.
Keep superfluous requirements, forms, etc. out of the RFP. You're not executing a contract with an RFP, so don't bog down responses with too many legal, contractual items that can be dealt with later in the sales cycle.
Maintain consistency: Even if multiple departments will only be looking at their sections, there may be others reviewing the entire RFP cover-to-cover. Mixing together different formats makes it more confusing and harder to review.
The last tip for formatting is on pricing: If a specific pricing format is needed, keep the format minimal, clear, and concise. Allow for some flexibility of how vendors can present pricing, as different pricing models are used across industries and companies.
4. Select your Winner(s)
Include instructions on when and how vendors will be notified if they made it to the next stage or not. This will save you time having multiple vendors trying to contact you to check in on the status of their RFP responses.
Once you've received all the RFP responses and begin your internal review process, don't be afraid to reach out to vendors yourself for any clarifications and discussions. As long as you're still clear about how vendors are to communicate with you, this can help you avoid unnecessarily eliminating a vendor based on misunderstood information in an RFP response.
It's unlikely that all stakeholders will read the entire RFP, but be sure to have them read the cover letter/executive summary if nothing else. Vendors are often differentiated by what they include in these sections, and can give additional context that may not be included anywhere else in the response.
While there may be some that dislike the time and energy RFPs take, a thoughtfully issued and executed RFP can yield your organization greater clarity on choosing a vendor partner. Take the perceived pain out of the RFP process, and get some ROI out of your RFP.
To learn how other industry challenges are being solved, check out these educational resources.