Blog
One secret to the success of pagers. (The answer might surprise you.)
In a study by the Journal of Hospital Medicine, nearly 50% of the clinicians responding reported that the most common way they receive patient care-related communication is by pager. To paraphrase a beloved American author, "The reports of the death of pagers are greatly exaggerated." Pagers are still a top communication tool, especially for hospitals.
Some critics claim that the lack of two-way communication is a primary disadvantage of pagers. Did you know that two-way communication is not only possible in pagers, but that the capability has been around for years? 
When two-way communication is a must, pagers continue to offer unmatched reliability, low cost, and convenience, and are just one more way that paging remains relevant for today's on-the-go healthcare workers.  
What are two-way pagers?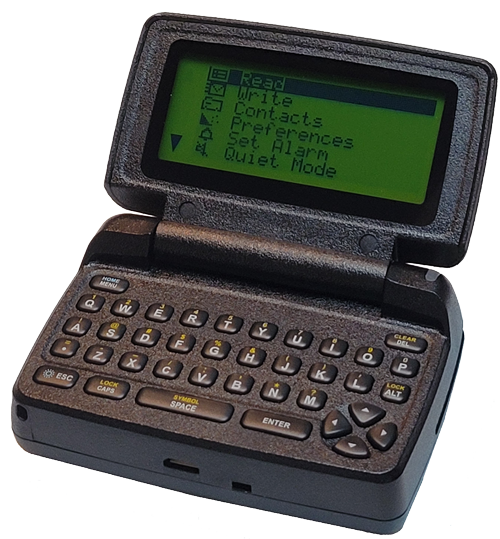 As the name implies, two-way pagers allow users to receive text messages and e-mail, and reply with a standard message or, if the pager has a QWERTY keyboard, allows users to type a response. For hospitals and health systems, they also offer encryption to support HIPAA-compliant messaging. And they have enhanced security options such as display lock and the ability to wipe data if the device is lost or stolen. With the added capability of supporting return message delivery and read receipts, the two-way pager is a convenient tool to add to a hospital's communication device mix. 
When did the first two-way pager come out? 
Motorola introduced the world's first two-way pager, the Tango two-way personal messaging pager, in 1995. It allowed users to receive text messages and e-mail and reply with a standard response.
Since then, companies like Spok have continued to improve on two-way paging technology. Today, Spok offers the nation's largest paging network, supporting code calls and disaster scenarios with reliable two-way and one-way paging services.  
What does two-way paging technology look like in 2022? 
Two-way messaging allows users to receive wireless messages, emails, trouble tickets, or automated system alerts as well as to initiate and reply to messages. This allows users to stay connected with their team as they coordinate patient care. Plus, with the T52, exclusively from Spok, you can communicate with smartphones, pagers, handhelds, PCs, and other two-way devices. This enables you to stay in touch with people across the hospital regardless of the devices they use. In addition, when you enable the encryption service from Spok, the T52's secure messaging and display lock security features help your organization meet HIPAA compliance requirements. 
The future of paging
Although no one can truly predict the future of paging, the facts remain that there are still advantages to pagers, especially in healthcare settings:
Pagers can work in emergency situations where smartphones might not 
They're convenient 
They use long-lasting batteries that don't require a charge 
With 99.92% network reliability, care team members can be confident that their patient care or emergency response messages make it to the right people
In short, pagers save lives by providing reliable one- and two-way messaging in critical situations. When used as part of a comprehensive secure messaging strategy, paging helps provide coverage for the broad range of clinical situations facing healthcare today.