Blog
Why the future of healthcare is in the cloud [eBook]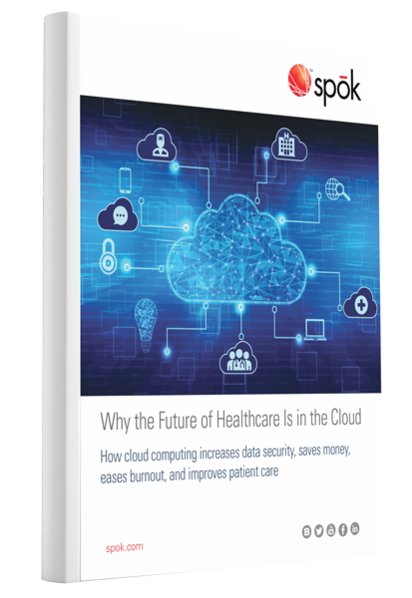 How cloud computing in healthcare increases data security, saves money, eases burnout, and improves patient care.
Years after cloud technology has permeated consumer uses, many healthcare organizations are now also embracing the full potential of cloud technology. In fact, in our 2019 cloud survey, 77% of the 101 health information technology professionals reported they are either considering or currently using the cloud for IT services (read more results of the survey in this infographic).
In this ebook, we explore how cloud technology can help with a hospital's most pressing challenges, including:
Keeping clinical data and information absolutely secure
Increasing operational efficiency and flexibility
Retaining valuable clinical staff
Strengthening patient care and experience
Hospitals plan to spend more than $5 billion on cloud computing by 2025. The healthcare industry may have been hesitant to pick up on the cloud technology trend due to any number of reasons—cost concerns, lack of strategy, or lingering questions about security. But that's changing. Moving to the cloud provides the flexibility and resources that can make a big difference for hospitals, staff, and patients alike. Read the eBook to learn more.