Blog
Useful, Usable, Desirable: The Importance of UX in Healthcare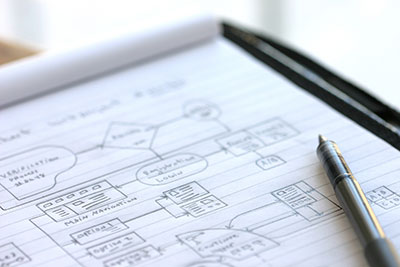 If you mention user experience (UX) to a hospital CIO or IT director, you very well might get a knowing smirk. And not without good reason: In general, UX in anything related to healthcare is notoriously clunky due to the complex nature of the industry and the work—more than half of hospitals report that they are unhappy with the usability of their EHRs.
However, complexity is not an excuse, and UX is getting better in healthcare. Events like the multi-day User Experience Forum at HIMSS reflect the importance placed on delivering intuitive technology that integrates into optimal workflows and gives care professionals "delightful" interactions. The three legs of the stool of the user experience are:
Useful: It solves a problem
Usable: It's intuitive and functional
Desirable: You prefer this experience over others
Here at Spok, we take a different tack than many healthcare technology vendors when it comes to successfully achieving these three legs of the user experience.
For one, our UX group is part of the Product Management team. Typically, UX falls under Development or Marketing, so the Spok's team position in Product Management is a unique role that opens up some positive opportunities. For some companies, UX is another layer that falls on top of product management, but we get to work alongside Spok product managers to create technology tools that solve clinical challenges and are easy and desirable for care teams to use.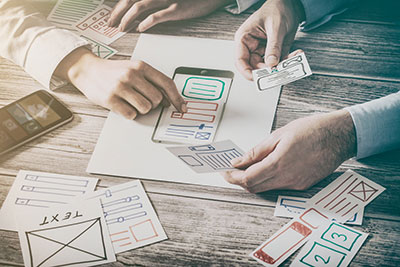 Second, we take both the thoughts and experiences of the user and the customer into account. Wait a second, you might say—aren't those one and the same? When it comes to B2B software solutions like Spok's, typically they are not. Usually you have the person or organization purchasing the solution, the customer, and then the people using the tool on a daily basis, the users. Sometimes there can be a tug of war between the customer and the user: While they have the shared goal of improving clinical communications and the patient experience, they may have competing priorities as well.  UX works to make sure the voices of the customer and users are both represented, to deliver a useful, usable, and delightful experience. We're operating in a B2B2C model.
Finally, we are all about the relationships. We're building a team of advisors who we can regularly check in with, grab coffee and better understand what it means to do their jobs. We build wireframes, administer surveys, and run focus groups on usability, but we've found the best feedback comes from these one-on-one conversations where we can listen, learn, and become better at delivering purpose-built products that make a difference.
If you're interested in sharing your expertise with and want to help us build delightful experiences, please get in touch by dropping us a note—we'd love to hear from you.