Wow.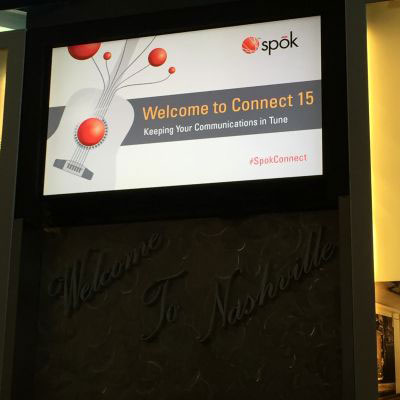 Connect 15 in Nashville just wrapped and I could not be more pleased with how it went!
As the event planner of the conference, Connect 15 is my baby, but I can only do so much to make it a success. What really separates a great conference from a good one are the people, so I want to thank all of our customers, sponsors, presenters, and staff. Your energy, positivity, and commitment to learning and sharing really made this week the knockout it was.
The past few days have been jam-packed with sessions, case studies, targeted discussions with our experts, and networking opportunities, but we didn't stop there—we rocked on into the evenings with some fantastic events at the Fontanel Mansion and the Wildhorse Saloon. I was so pleased and impressed by the energy of our Connect 15 attendees—everyone was so engaged and enthusiastic throughout the week.  And we had record attendance this year!
This level of dedication and interaction is especially wonderful because we are going to multiply it TIMES SIX next year. We'll be holding regional Spok conferences around the country in 2016. You'll find all of the best things about the national Connect events—case studies, best practices, networking with thought leaders, and exclusive looks at the Spok solution roadmap—in a city near you. Locations and dates are subject to change, but here is what we currently have on the docket:
March 2016: Dallas
May 2016: Boston
May 2016: New York
September 2016: Chicago
October 2016: San Francisco
December 2016: Atlanta
What was your favorite part of Connect 15? Don't forget to check out our Facebook page later this week to see all of the photos. What city may work for you to attend a Connect event next year? I'd love to hear your feedback on Facebook or LinkedIn.