Blog
Red Lights in Flight, Code Blue in the ICU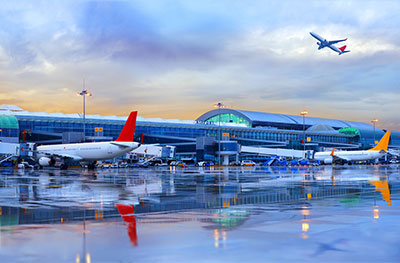 As a Spok mobility consultant who visits healthcare organizations on a near-weekly basis, I've been on my fair share of airplanes. While the process of being at an airport can be painful, I've become very comfortable with being in flight. When I first began flying regularly, I was a bit anxious about spending so much time 40,000 feet in the air inside of a metal object weighing over 100 tons, but soon I realized that the reliability of air travel really can't be beat. Advanced processes oversee manufacturing, maintenance, and emergency procedures to ensure that the odds of a plane crashing are one in over a million (knock on wood).
On a recent flight, my level of comfort was briefly interrupted and then re-enforced, as I listened to an audiobook of "The Digital Doctor: Hope, Hype, and Harm at the Dawn of Medicine's Computer Age" by Robert Wachter, M.D. Among the many great gems in this book is a chapter on comparing emergency alerting in the airline and healthcare industries. As the book went into detail about violently shaking steering wheels and impending stalls, my mind began considering uncomfortable scenarios. But as the author went on and began to assemble his argument, I began to feel confident once again, loosening the tight grip I had on my exit row aisle seat armrest. Not only does the airline industry have relentless quality measures in place for manufacturing and maintenance, but this also carries over into how emergencies are handled to ensure pilots are provided with critical information at the exact moment—and more importantly in the exact way—they need it. This provides them with the tools they need to react to an emergency, prevent a disaster, and save lives.
To summarize what Wachter outlines, the alerting systems that airline pilots rely on are carefully planned and managed so that red lights are only visible in the cockpit when immediate awareness and action are required—for critical alerts and warnings:
When a critical alert, such as an impending stall, occurs, red lights blink, text of the error is presented, audible voice warnings are emitted, and the steering column begins vibrating.
Important warnings (of which there are 40) also require immediate attention and action so they produce all of the above, minus the shaking steering column.
Cautions, which require awareness but no action, simply light up an amber light and a text message.
Finally, advisories, which are really just for FYI purposes, display nothing but a text message.
On average, pilots rarely see red lights in the cockpit (when they do, they know they need to act), and they aren't overwhelmed with other invasive alerts either. This is because alerting processes and technologies provide appropriate categorization, prioritization, and context. Alarms in the airline industry are highly effective because they are carefully categorized to produce unique outcomes based on severity, and the most important alerts are rare and highly disruptive (red lights, violently shaking steering columns).
As my confidence in the safety of flight was reaffirmed, the author and I both turned our attention to the healthcare industry. I began to think: Would I have this level of confidence in healthcare if my life was at stake?
As I pondered this on the airplane, my level of confidence was not high – based on my knowledge of alerting in healthcare. I know the average caregiver is dealing with 350 alerts per day, per bed. Many of these alerts are not uniquely identified and 85-99 percent are not even actionable (though the care provider must interact with them to turn them off). Today, machines like ventilators and pulse oximeters constantly beep at the patient's bedside with very little categorization, prioritization, and context. "The Digital Doctor" confirmed my knowledge by outlining a case study at a hospital that measured 187 audible bedside cardiac alarms (just one of a half dozen machines that could be connected to a patient) in each patient room, producing an alarm every eight minutes on average. With a single nurse handling 4-5 beds per shift, we could be talking about one person having to interact with over 1,000 alerts per day, each time having to stop what they're doing to decipher how to respond.
It is time for the healthcare industry to improve these metrics and reduce high levels of alarm fatigue, alarm desensitization, and caregiver distraction that are negatively impacting patient care and satisfaction. One approach to doing this is to first learn what we can from what other industries, such as the airline industry, are doing to create better results. Then healthcare organizations will need to make changes to current alerting processes and technologies. Finally, technology changes would need to include tools that can deliver on these updated processes. Alerting technologies should provide: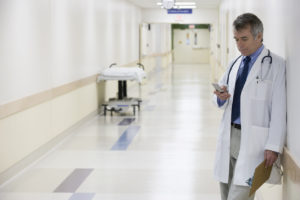 Categorization: All alerts should be categorized by type, system, and severity, such as lab results, nurse call, pulse oximeter, etc. Careful categorization could help reduce the 99 percent of alerts that don't require action. For example, this could be accomplished by eliminating audible alerts for some categories and priorities and using only visual alerts instead. Alerting technology should be able to handle various categories of alerts and present them to users uniquely. For example, an alerting system should be able to recognize a critical lab result, automatically locate an on-call attending physician, and notify that person with a text-based message that includes the findings.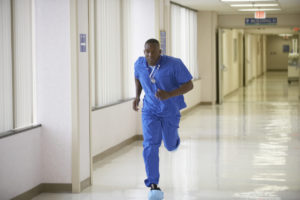 Prioritization: All alerts should be assigned a priority based on impact to the patient. Just like red lights only appear in the cockpit if the plane will crash without action, only events that could lead to patient-critical outcomes should display as high priority. Alerting technology should offer unique ways to filter and present critical messages to caregivers. For example, an alerting system should be able to distribute a code blue alert to a care team as a text-based message, with a unique audible and visual cue.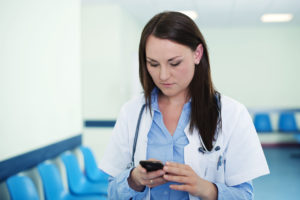 Context: All alerts should contain any relevant information that a caregiver needs to take immediate action. A beeping sound in a patient's room is not enough to act on. Alerting technologies should be fully integrated with secure text messaging, so that all important information about the affected patient can be sent along in the alert. For example, an alerting system should be able to include a patient's name, condition, medications, room number, etc. in a secure text message sent to a nurse from a bedside ventilator.
Innovations are often born of cross-industry insights. As Dr. Wachter notes, healthcare could learn a lot from the airline industry when it comes to alerting. Where the two differ regarding needs is in mobility. While pilots sit in a contained space, caregivers are constantly on the move. This is why the technology plays such an important role in delivering better outcomes with alerting in healthcare. Technology can extend alerts from the patient bedside to the caregiver. With a carefully integrated and implemented solution that leverages intelligent alerting, secure text messaging, on-call scheduling, and caregiver contact preferences, we can also ensure that the right caregiver gets the right alerts.
Improving alerting capabilities should be considered essential and core to the mission of all healthcare organizations. After all, in healthcare—just like in aviation—well-implemented alerting solutions can help save lives. And as a future patient, I hope to have confidence that the hospital I go to will be able to respond appropriately to emergency alerts.