Blog
The New Era of Care Team Collaboration: Introducing Cloud-Native Spok Care Connect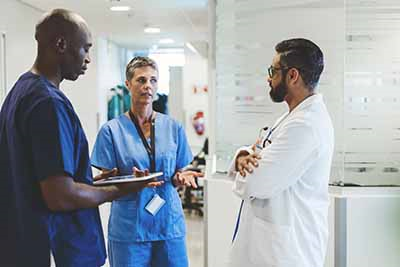 I grew up in healthcare—my father was a pharmacist and my uncle was a general surgeon—and I spent my childhood years working in my dad's pharmacy, a Norman Rockwell-esque corner drugstore in small-town Minnesota. It's here I first had a front row seat to the importance of communication in care, among all members of the care team: The physician, nurse, pharmacist, patient, and patient's family.
That crucial need to communicate to provide excellent patient care has not changed; however, the technology to support that need has. This week, at HIMSS19 in Orlando, Florida, we announced the latest evolution of Spok Care Connect—a powerful, first-of-its-kind, cloud-native clinical communication platform that makes care collaboration easier.
It includes a fully integrated healthcare contact center, clinical alerting and alarm management solution, and a multi-device application for care team messaging, but most importantly, Spok Care Connect makes care collaboration easier by connecting important care team and patient information into messaging and alerting applications:
Spok Go™: An intuitive, multi-device application for care team messaging, Spok Go delivers real-time information from clinical systems. The secure care collaboration solution follows users anywhere with their enterprise credentials, allowing clinicians to access information and send messages on both mobile and desktop devices to help manage workflows, alerts, and tasks. Available now for Apple iPhone and iPad, Android smartphones, and Windows and Mac desktops.
Spok Conduct™: The groundbreaking solution is the first cloud-native workflow engine focused on clinical alerting and alarm management. Spok Conduct will enhance caregiver productivity, utilizing outcomes-based workflows that span across EHRs, nurse call, and other clinical systems. Users will be able to streamline clinical workflows with flexible routing and escalation of alerts to the right person. Available now for nurse call workflows.
Spok Navigate™: The next step in healthcare contact center communications will allow operators to help patients and caregivers navigate their health system experience.
Those are the basics—but here's what truly makes Spok Care Connect a game changer for the industry:
Leading-Edge Technology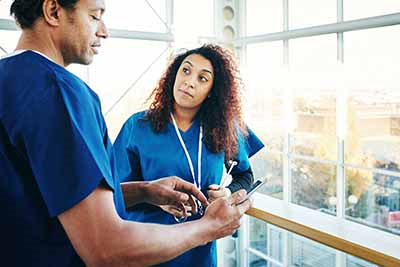 I called Spok Care Connect cloud-native—let's unpack what that means exactly since it's kind of a technologist term. Our development team collaborated with Amazon to design an Amazon Web Services (AWS) cloud platform from the ground up for a complete cloud services solution. This goes far beyond simply hosting software in the cloud in that we are utilizing state-of-the-art AWS services as the foundation for this platform. Cloud-native means that we designed an entirely new software solution that takes full advantage of key AWS services to create a highly secure and dynamically scalable multi-tenant platform.
What this means for the Spok customer base (1,900+ hospitals and health systems across the country) is dramatically simplified product installation and configuration and the utmost in security and flexibility that only a real-time cloud-based communication solution can provide. Additionally, the cloud-native platform enables Spok to innovate faster with a new product cadence that will delight customers with a faster pace of new Spok functionality. Moreover, we will be introducing an exciting level of customer self-service with this SaaS model.
Real Clinical Insight and Testing
Spok Care Connect has never been developed in a vacuum—from the inception of Spok as a company, we've prided ourselves on our close working relationships with our healthcare customers. Our customers' input has always been top priority, from our strategic, physician, and nursing advisory councils and our incredibly active Spok Directions User Group to regular phone conversations and on-site visits.
That said, we really took it next level with the development of the cloud-native Spok Care Connect platform. We worked side by side with clinicians and IT professionals at our innovation partner hospitals, Vail Health and Peninsula Regional Medical Center, who were critical to ensuring we got this 100 percent right. We took the time to deeply understand their needs, workflows, and environments, and conversely, they repeatedly reviewed, tested, and shared candid feedback.
They challenged us each step of the way, and for that, we couldn't be more grateful. Because of their dedication, we can proudly say that Spok Care Connect was developed with care teams and for care teams. More innovation partners are joining the roster, and we look forward to working together to continue to enhance the platform.
Robust Workflow Engine and Deep Interoperability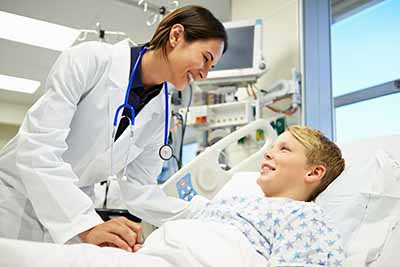 The timeless imperatives of Spok Care Connect are to improve outcomes and the patient experience while simultaneously making care teams' lives easier and lowering total cost of ownership. The key to doing all of that is in the workflow: Spok Care Connect includes a robust enterprise-grade workflow engine that will enable hospitals and health systems to consolidate their clinical workflows into a single dynamic system. We've started with nurse call, including staff assignment, shared device support, workflow reporting, group communications, and backup coverage, and will be incorporating additional workflows.
Hospital teams will be able to customize a comprehensive list of pre-defined workflow templates, deciding what information to pull from clinical systems and the right person or group to receive it. This approach will lead to increased clinical productivity and let clinicians focus on what they do best—taking care of patients.
Welcome to the New Era
Want to learn more about cloud-native Spok Care Connect and its applications? Here are a few great ways to do that:
1. HIMSS19: If you're at HIMSS19 this week, please stop by the Spok booth, 3371, for your own personal tour of Spok Care Connect with one of our experts
2. News release and video: Read our exciting announcement, which includes our new Spok Care Connect video, to explore the new features and benefits of the platform, as well as our notable customer base and key technology partners.
3. Discovery: Explore the Spok Care Connect solution page for more details, and set up a call with one of our business solution advisors to learn more and explore if Spok Care Connect is a good fit for your organization
I can't wait to hear what you think.