Blog
National Health IT Week: Celebrating Industry Innovations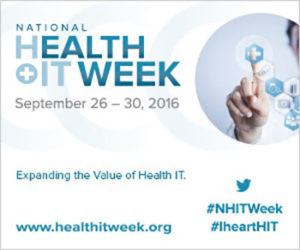 Happy National Health IT Week! As a corporate participant of this "partner-driven week," we join our fellow partners and co-sponsors CHIME and HIMSS in raising awareness and helping the collective cause by recognizing the value of health IT in innovation, expanding access to care, expansion of economic opportunities and job creation, and making communities healthy.
In honor of National Health IT Week, we asked Spok customers and employees to tell us why they love health IT (#IHeartHIT). Here in Spokwise, I'd like to highlight a few of the innovation milestones in health IT through the years: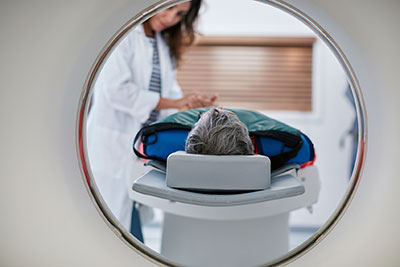 Medical Imaging: Here's a fact that blew my mind: X-rays were discovered over 120 years ago! Sonographic imagery was invented not long after, although it wasn't widely used for medical purposes until the early 20th century. Even then, it took another 50 years for real-time ultrasound to develop and become commonplace. Godfrey Hounsfield invented the computed tomography (CT) image in 1979, for which he later received the Nobel Prize in Physiology or Medicine. Dr. Raymond Damadian is known as the "father of the MRI" (magnetic resonance imaging). Dr. Damadian was a "physician and experimenter" working at Brooklyn's Downstate Medical Center. He discovered that cancerous tissue had more hydrogen atoms because tumors contain more water, making radio waves linger longer in those areas than within healthy tissue. Today, MRIs are a $10 billion/year industry, with about 60 million MRI scans completed each year.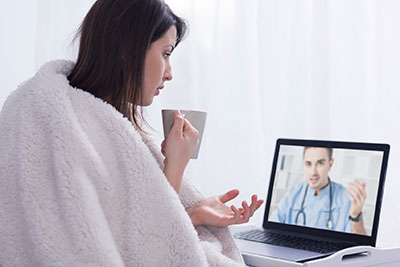 Telemedicine: Telemedicine seems like a relatively new milestone in healthcare—one possible reason for this is that it's often associated with modern-day consumer video communication tools like Skype® and FaceTime® . But medical use of video communications actually goes back to 1959: An Institute of Medicine report states that in that year, clinicians at the University of Nebraska used two-way interactive television to transmit neurological examinations and other information across campus to medical students. By 1964, they had expanded to connecting with the Norfolk State Hospital, over 100 miles away, to provide speech therapy, neurological examinations, and more. Pretty impressive! The Nebraska program and many other early telemedicine applications align with one of telemedicine's primary drivers today: improving remote populations' access to care. Telemedicine got a big boost in 1996, when Congress signed the Telecommunications Act of 1996 into law, which directed the FCC to "encourage the deployment on a reasonable and timely basis of advanced telecommunications capability for all Americans; also, to provide rural healthcare providers with "an affordable rate for the services necessary for the provision of telemedicine and instruction relating to such services." Today, over half of all U.S. hospitals use some form of telemedicine, and there are about 200 networks and 3,500 service sites in the country.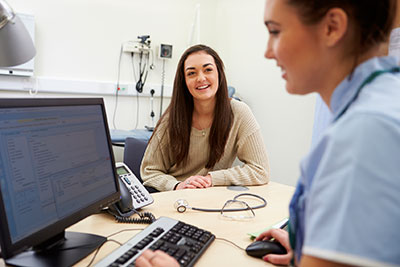 Electronic Health Records (EHRs): Similar to telemedicine, EHRs have a longer history than many think. Efforts at the organization level began back in the 1960s and '70s, when some hospitals—mainly large academic medical centers with vast resources—began developing their own systems. Before long, it became clear that industry-wide standards conducive to the sharing of medical information would be beneficial. One of the first companies to produce an EHR product was Lockheed Martin, which developed a clinical information system in the mid-1960s that had the speed and flexibility to allow many users in the system at once. In 1968, Massachusetts General Hospital and Harvard teamed up to create an EHR that allowed the system to be separated into parts: clinical, accounting, etc. The federal government first started using EHRs with the 1970s implementation of VistA, a comprehensive system still being used today, although they've considered a commercial replacement. EHR giants Epic and Cerner were both founded in 1979. EHRs grew rapidly with the advent of the HITECH Act in 2009 (when only 16 percent of hospitals were using an EHR!) and the stages of meaningful use outlined by the Centers for Medicare and Medicaid Services. Today, nearly all hospitals (98 percent) have demonstrated meaningful use and/or adopted, implemented, or upgraded any EHR according to the ONC for Health IT.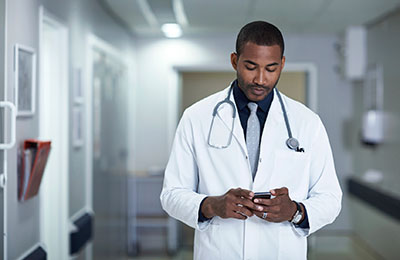 Secure Text Messaging: Now we've reached a milestone that is truly "new." Secure text messaging for healthcare professionals has only been around for about seven years.  The earliest version of Spok Mobile®, along with several of its competitors, debuted in 2009. Originally intended for clinicians to receive messages on their smartphones just like they do on their pagers, Spok Mobile has evolved significantly to become a two-way, HIPAA-compliant communication powerhouse that enables users to securely send PHI, images, and video to any type of mobile device (smartphones, tablets, pagers) in your organization's directory; log all communications in an audit trail; access the latest on-call schedules to reach the right individual or role; and integrate with mobile device management (MDM) solutions.
Looking at these innovations in health IT, one question comes to mind: "What next?"
These innovations encompass systems of record (medical imaging and the EHR) and systems of engagement (telemedicine). There are many areas in which healthcare can improve with the aid of technology, but one thing that's really missing at a foundational level is an integrated system of communication for care teams. Secure text messaging alone is not a system—it's a point solution. If your focus is just on having a secure texting solution that allows physicians to text each other, then you are missing out on the benefits of an enterprise-wide solution for clinical messaging for the entire care team, which streamlines many workflows to enable better patient care. Secure texting needs to transition from a standalone app to being a key component in integrated critical care platforms.
A truly comprehensive enterprise communication platform is just picking up steam: Spok Care Connect® is a unified technology suite that can solve multiple challenges across different areas and departments of the hospital. This integrated solution provides directory details, on-call schedules, staff contact preferences, secure messaging, and much more. Just like the other innovations I've detailed here, I believe Spok Care Connect is ready to revolutionize healthcare. Who's with me?