Blog
The Exceptional Patient Experience at University of Utah Health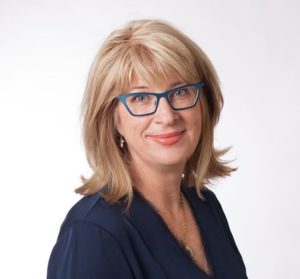 This week is National Patient Experience Week, an annual event to celebrate the healthcare staff who impact patient experience every day.
All Spok customers are focused on improving the patient experience on a daily basis, and one health system we work with closely that is tackling it from all angles in innovative ways is University of Utah Health. We chatted with Chrissy Daniels, director of exceptional patient experience at UUH since 2004, to get her perspective on what 'exceptional' means, the best preparation to oversee patient experience initiatives, and her one piece of advice for healthcare leaders.
Most organizations have a focus on improving the patient experience, but what caught our eye about UUH is the exceptional patient experience. What does this word mean to you and UUH?
Full credit for that term goes to our most senior physician at the time, and former senior vice president for University of Utah Health Sciences, Dr. Lorris Betz. His vision is that patient care isn't excellent unless the patient thinks it is. He wanted every patient to have an exceptional experience. The word exceptional by its nature would indicate that you can't repeat it over and over again, yet he thought it possible. That is what 'exceptional' meant to us—success measured at the individual patient level.
Dr. Betz started with stories: His idea was to find exceptional experiences that were happening with patients and elevate those, illustrating that these exceptional experiences happen when we use our medical excellence and focus on the individual patient needs. Once we had those examples we could replicate the same quality of experience for every patient.  We began measuring patient satisfaction, and set targets within each area of the system. We would improve a little, learn from that process, and then improve a little more. The goal was never just a score: we want to keep getting better until every patient has an exceptional experience.
You've held several positions at University of Utah Health before becoming the director of exceptional patient experience in 2007.  What prepared you for your current role?
I always say that the best training I've had for being director of patient experience is that I grew up in a small town. In small towns, everyone matters and is important, and growing up in that environment was a great training ground for leading patient experience in the 'small town' of University of Utah Health. When I started, I made it my mission to meet as many people as possible in the organization and learn how they affect patients. Patient experience isn't just my department or one unit; it's all of us, and everyone keeps the patient at the center.
Many factors compose the patient experience. Which ones are UUH most focused on and how do you balance these priorities?
We focus as a system on very big picture metrics such as likelihood to recommend, but our focus is never solely on that top level. We have cascading goals to every single unit in the system. As an organization, we're constantly looking for our weaknesses. So even if we're successful, we're always looking for where we struggle. We have a steady focus on the overarching goals as a system, but we're also seeking out focus areas where we can have specific goals and targeted improvements. Wait time, ease of scheduling, ability to reach provider, nurse communication, physician communication—we're pushing ourselves in all of these areas.
What role does communication play in the patient experience?
I think patients want care that is coordinated. They want access to expertise that's efficient; they want to understand and be involved in the plan of their care. Two of our biggest challenges are communication among care team members and communication between episodes of care.
We're in an organization that is full of excellent individuals, but communication and collaboration among these individuals is certainly something that our patients tell us could go more smoothly. We are great at face-to-face communication with patients, but a lot of critical communication comes between episodes of care—after the patient leaves the hospital and before their next appointment. That's a huge opportunity to improve. Finally, I would also add that patients are becoming impatient with inflexibility in modes of communication. They want to be able to reach their provider on more channels—call, text, or email—and they want us to respond more quickly in all modes.
A big focus at UUH regarding the patient experience is transparency. By all accounts, UUH is a leader in transforming to a "radically transparent" culture. Why is that so important and what are you working on now to enhance transparency?
Patients want to be more active navigators of their own healthcare experiences and act more like customers in a way that hasn't happened in the past in healthcare. They want more choice. We're focused on actively empowering our patients to be involved in their healthcare and giving them more control over the procedures they want, the providers they choose, and the information in their charge. We want to give them the data they need to be better stewards of their healthcare dollars and decisions. Accordingly, we were the first health system in the world to put patient satisfaction ratings and comments online so that patients could choose the provider who best met their needs. We're also one of a handful of organizations across the country that has embraced the OpenNotes effort, which allows patients to read their doctors' notes almost in real time. We've also started online return scheduling and price transparency, and there's more to come!
This week is National Patient Experience Week. If you could give one piece of advice to healthcare leaders to help them positively impact the patient experience, what would it be?
In healthcare, as a system and as an industry, we're often focused on what's wrong: What's wrong with our patients, and how can we reduce problems like infections and falls. A lot of our orientation as leaders is to hunt out what's wrong and reduce it. Improving the patient experience flips that on its head: It's about hunting out what's best and expanding it. Find the exceptional experiences happening in your system and magnify them. See what is working and celebrate it. That's vital to improving the patient experience in any healthcare organization.