Blog
Contact centers in healthcare [2019 report]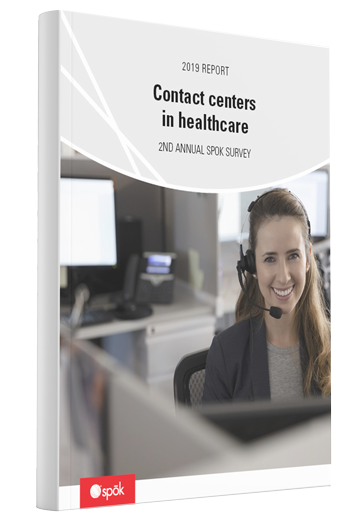 Our 2019 contact center survey found hospital contact centers are important to patient experience, but face challenges in staff recruitment and retention.
We surveyed over 300 healthcare professionals on their hospital's contact center, and the results are in!
In this eBook, we explore key challenges, strategies, trends, and the importance of the contact center in the patient experience, including:
• How important is the hospital contact center in contributing to the patient experience?
• What are the most common challenges faced by the hospital's contact center?
• How can the contact center be improved?
• What plans do contact centers have for consolidation?
• What does the future of the contact center include, and what role will cloud computing play?
No longer the "answer and transfer" department of the past, the role of the contact center continues to face significant change. As healthcare organizations continue to implement value-based care models, the rate of change will not slow down.
Moreover, as hospitals and health systems continue to rely on the contact center to meet patient experience goals, we'll likely see a heightened emphasis on this critical department to support today's healthcare environment. Read the eBook to learn more.