Blog
Better Together: Spok + Cisco Elevate Healthcare Communications
One thing we know to be true at Spok®: We don't operate in a vacuum. While Spok Care Connect® is an enterprise healthcare communications platform, that platform sits within the complex environment of a health system and needs to integrate with other technology.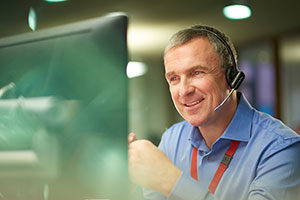 One of our trusted technology partners is Cisco®. We've worked with the worldwide technology leader for years as a Cisco Solution Partner to elevate healthcare communications in many areas of the hospital, from operators in the contact center to clinicians on patient floors.
We recently advanced our partnership with Cisco by successfully achieving Cisco compatibility certification with Cisco Unified Communications Manager (CUCM) 11.5, Cisco Unified Contact Center Express (UCCX) 11.5, and Cisco Unified Contact Center Enterprise (UCCE) 11.5. Spok Care Connect now also supports a new device, the Cisco Wireless IP Phone 8821.
This compatibility certification with Cisco is exciting news for Spok customers. As healthcare organizations keep pace with the latest technology available from Cisco, they will reap the benefits from their Spok solutions' compatibility with CUCM, UCCX, and UCCE 11.5. The latest version of Spok Care Connect enhances the modern hospital contact center with support for Cisco's updated Application Program Interfaces (APIs) and silent monitoring. This capability allows a supervisor to monitor an operator's phone conversation in real time to assess how the call is being handled and provide training if needed. This new capability is a fantastic tool for hospitals to proactively deliver the best customer service and improve the patient experience.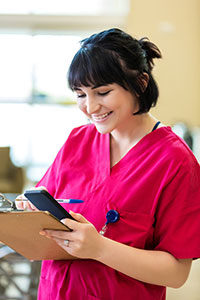 In addition to providing this new level of support for contact centers, Spok has also achieved compatibility with a new end user device from Cisco that is ideal for clinicians. Spok Care Connect now supports the Cisco Wireless IP Phone 8821, a mobile device designed for physically active professionals like doctors, nurses, and technicians in healthcare. The device's resilient, sealed, and ruggedized exterior as well as its extended-life batteries make it a highly reliable mobile device for care team members who are always on the go. With Spok Care Connect and the Cisco Wireless IP Phone 8821, caregivers can receive actionable clinical information and collaborate whenever and wherever they are.
Real-time, smart communications that can better inform everyone in the hospital are vital to speeding response and improving patient outcomes. We're thrilled to continue to evolve our partnership with Cisco via their Solution Partner Program. Our partnership gives our customers confidence that their Spok solutions will continue to work seamlessly with their Cisco system to enhance communications today and well into the future.