Blog
Are Your Healthcare Communications Ready for the Total Solar Eclipse?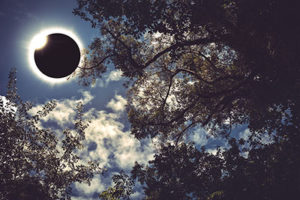 Here at Spok, we talk a lot about the reliability of paging, especially during natural disasters when cellular networks become overwhelmed. For the first time, we're also proactively notifying our customers that paging is a reliable communication method during natural phenomena: Next week, all of North America will be treated to a solar eclipse.
On Monday, Aug. 21, a band called the path of totality that spans the U.S. from Oregon to South Carolina will experience a truly awe-inspiring sight: the moon will completely cover the sun. These rare astrological events (the last total eclipse in contiguous U.S. was in 1979) draw large crowds of eclipse-chasers, and many towns are expecting a significant rise in population for several days surrounding this event. Given the number of people converging around the path of the eclipse, cellular carriers are anticipating concentrated surges in cellular usage.
What Does This Mean for Spok Customers?
While the degree of cellular network congestion will vary based on location, paging is always a safe bet for your critical communications. Paging services are supported by an entirely separate infrastructure and are unaffected by cellular data usage—Spok's network boasts 99.92 percent reliability. We do not anticipate any change in paging service coverage.
Telecom carriers are preparing for surges in cellular data usage by deploying mobile installations. However, they do advocate limiting cellular usage during the height of the eclipse.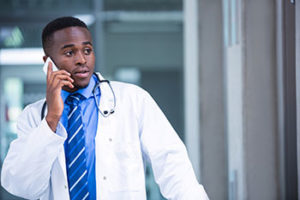 For hospitals in proximity to the line of totality, Spok recommends that Spok solution administrators take these three steps:
1. Advise users to consume Wi-Fi service as much as possible during the event, as well as several days before and after.
2. Assess your organization's Wi-Fi service to make sure it is stable and available throughout your hospital or health system, deploying additional access points as necessary.
3. Urge your staff who are not in a building with Wi-Fi to verify that they have cellular coverage during on-call periods and before sending messages.
While we do not anticipate any problems, we want everyone to be able to enjoy this event and continue to provide the best patient care. For questions relating to Spok solutions, you can reach our Spok support team at 1-800-420-9705 for software solutions and 1-800-763-6255 for paging solutions.
If you check out the eclipse on the 21st, please enjoy and stay safe!